Vallåkra Raceway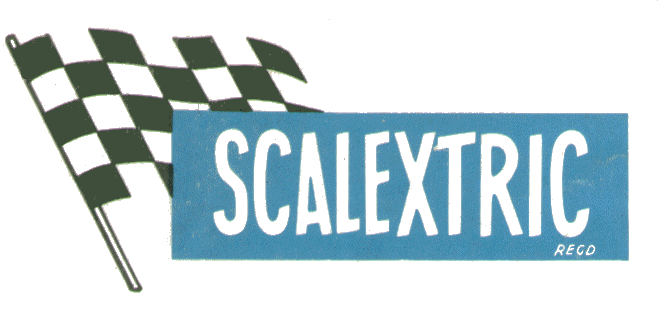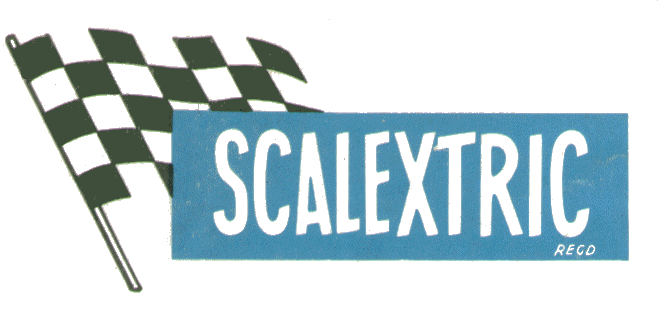 slotcars


Indianen at the starting grid
Skåne Blekinge series 2010-2011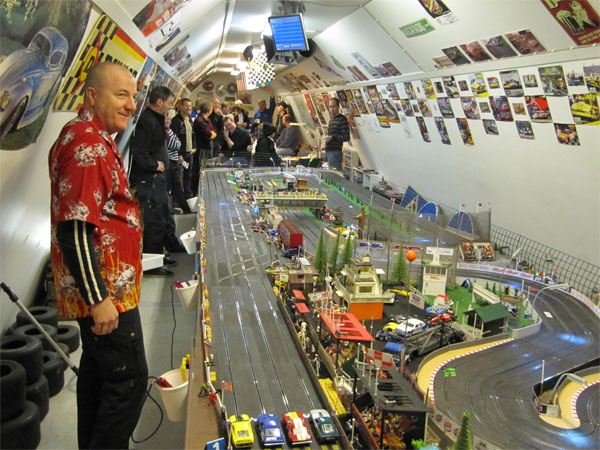 The time keepers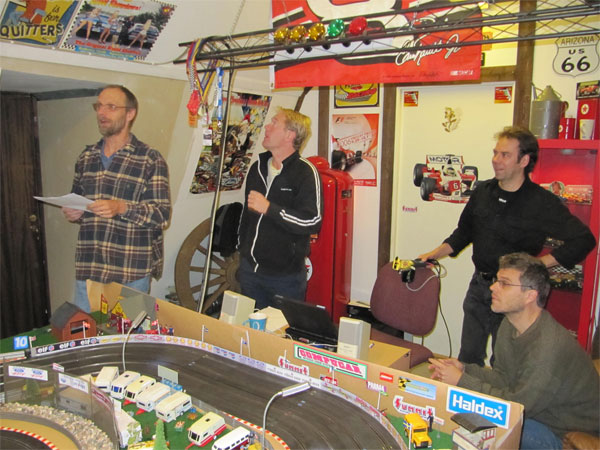 Niklas and Pontus the men in Blue...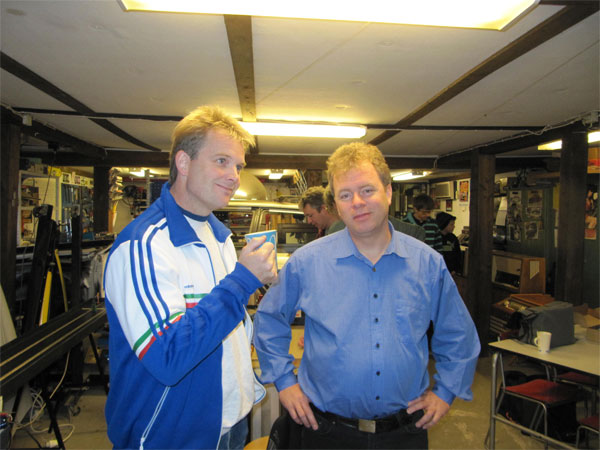 Race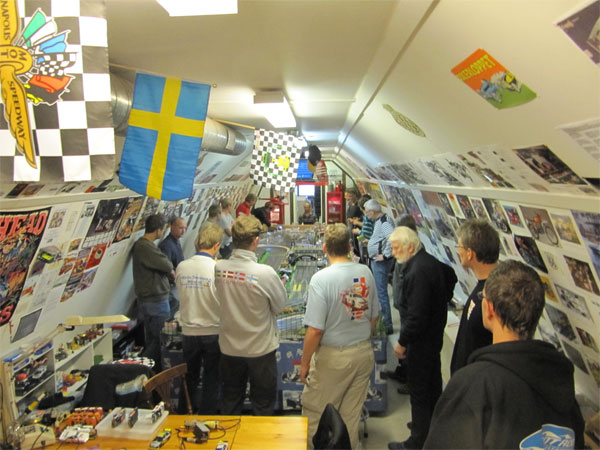 The gang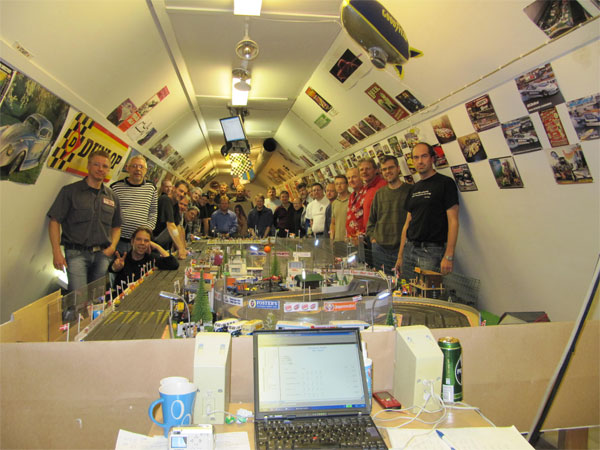 "The strip"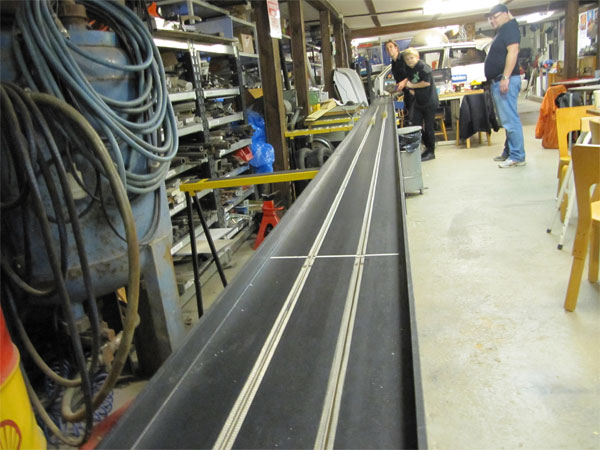 Nascar cars after control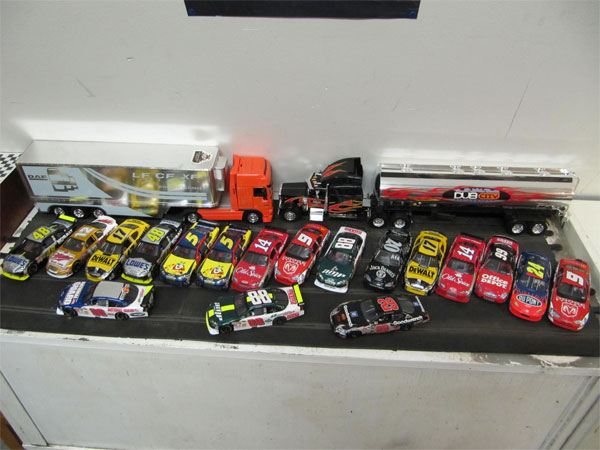 Skåne/Blekingeseries 2009-2010
Car exhibition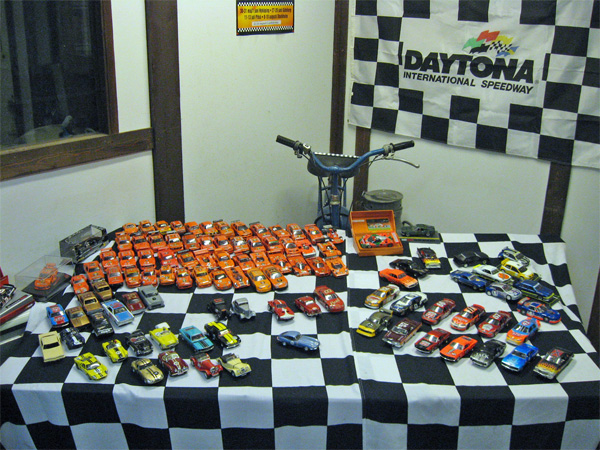 Training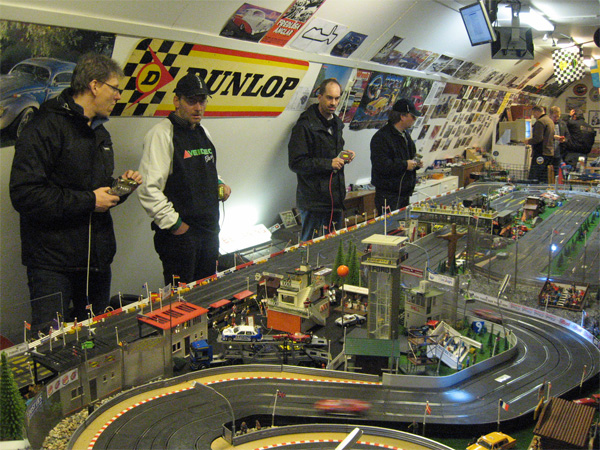 Indianen tuning the american muscle cars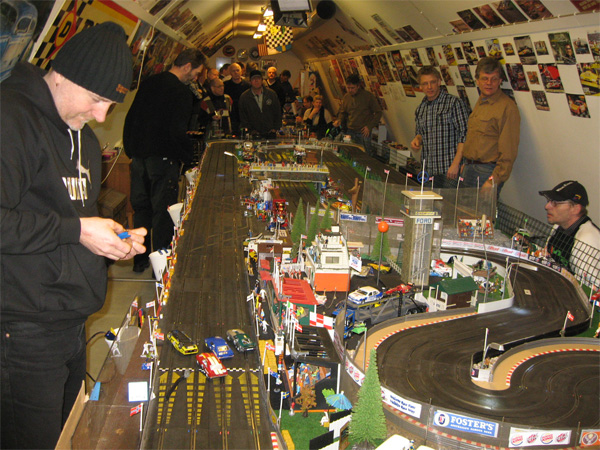 Skåne/Blekingeseries 2009-2010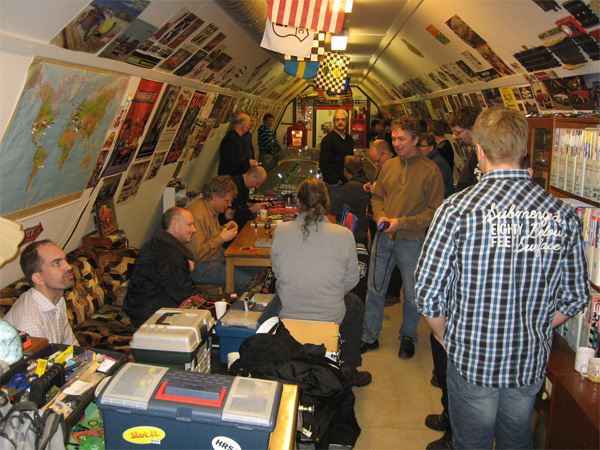 Concentration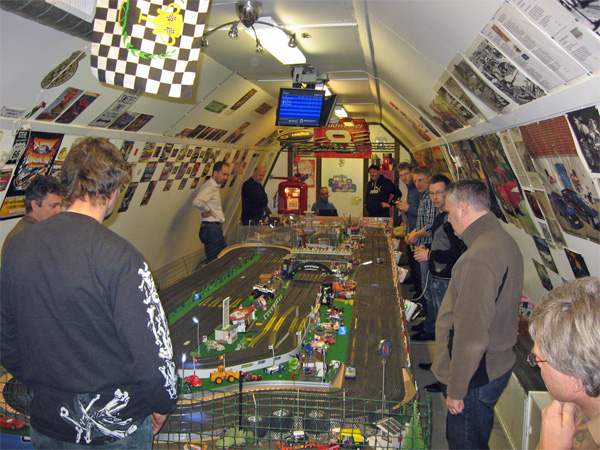 Almost the whole Gang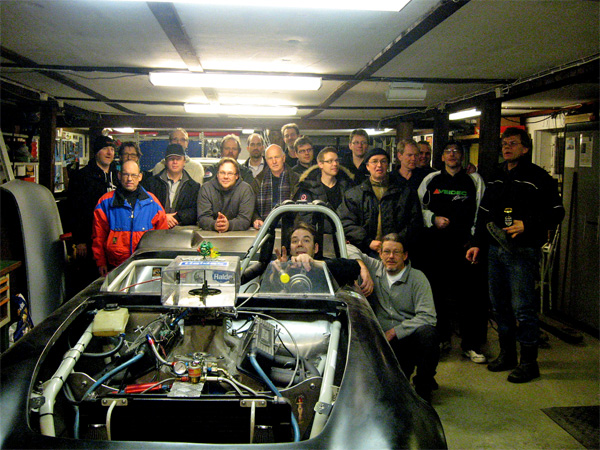 Svalles Mazda
Mazda 787B "The Legend" 4 rotor Le Mans car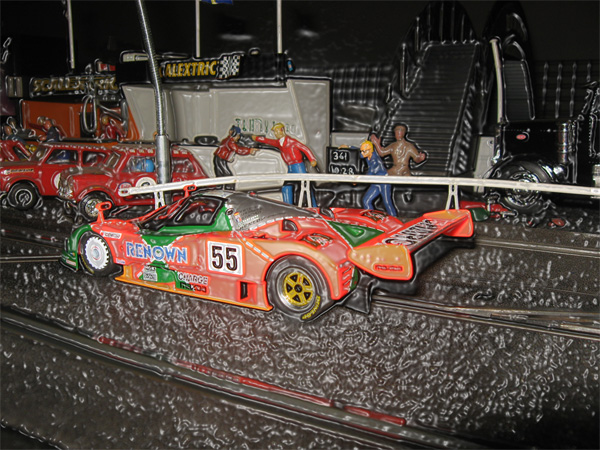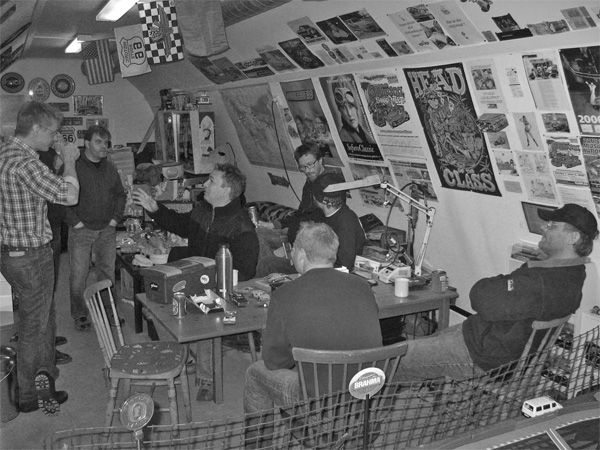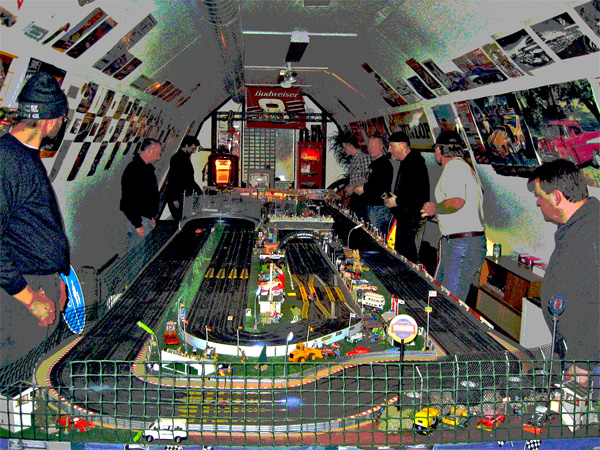 Mazda the first (and only) Japanese manufacturer race car to win in Le Mans 24 hours endurance race in 1991.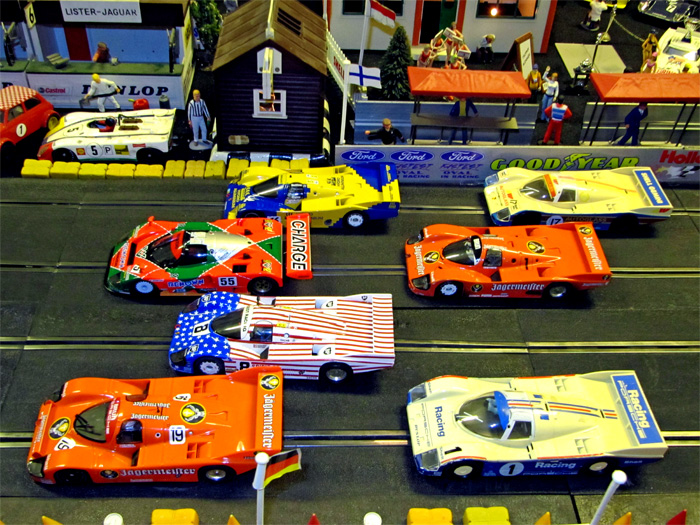 Race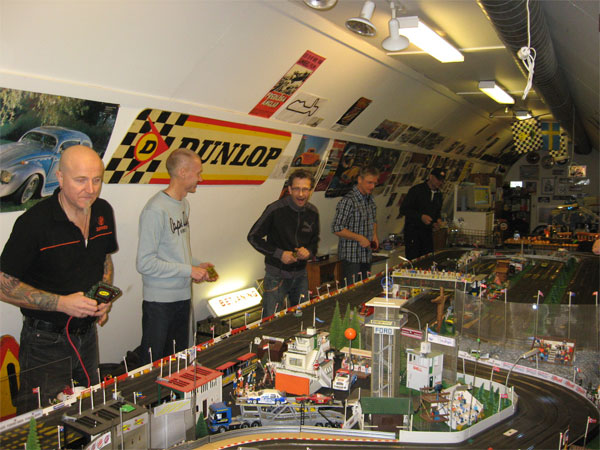 Testing testing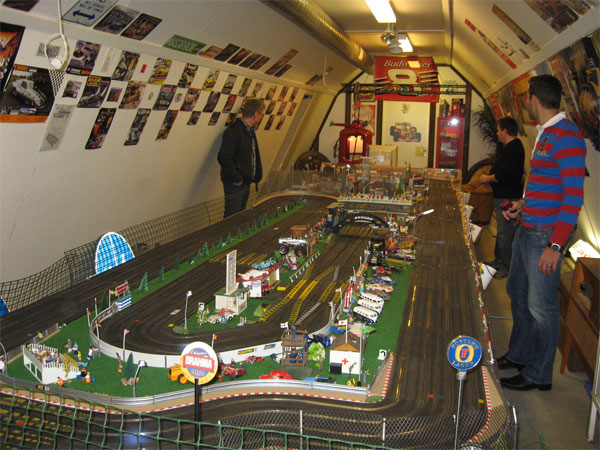 Chilli and a beer
Jägermeister and adjustments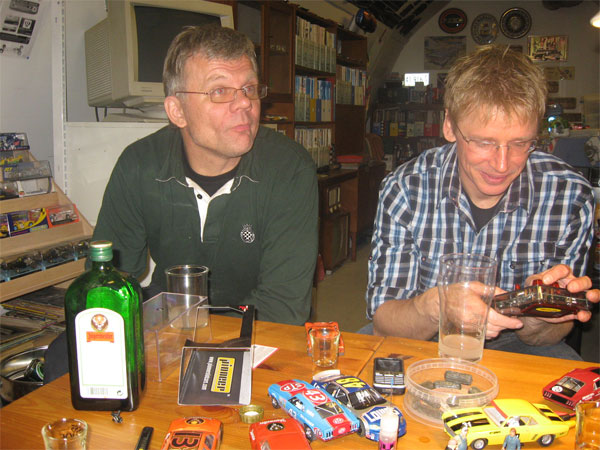 A long time ago...
HIGH-REV
14 new LED-Lights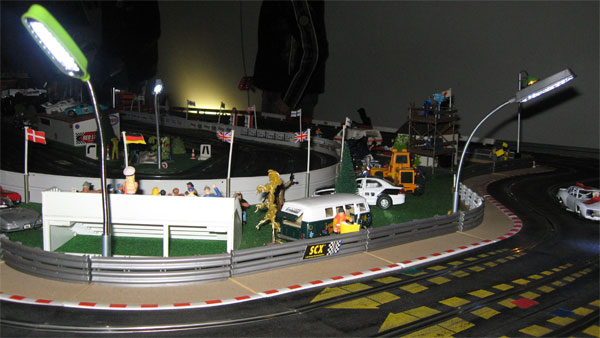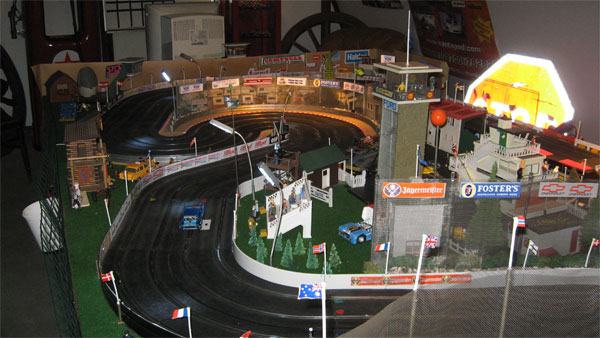 Race in the darkness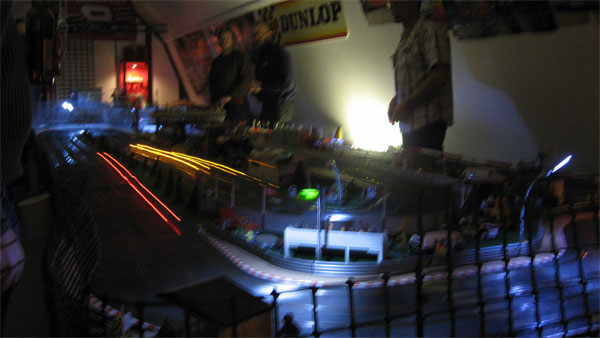 Sooo Cool..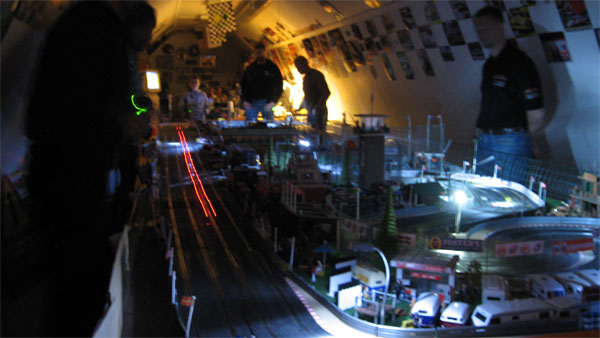 Ghost ?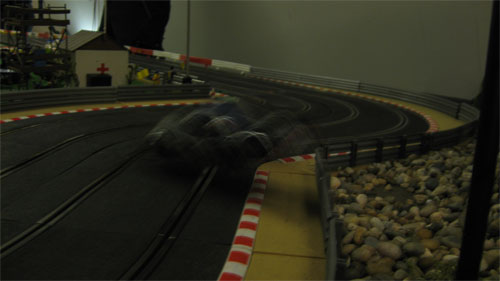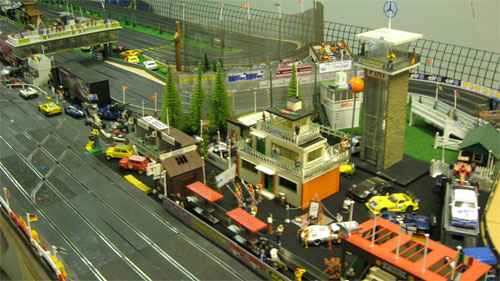 Patric Sandbergs Saab/Spyker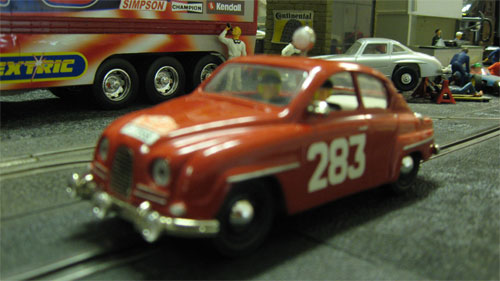 Great old Cars...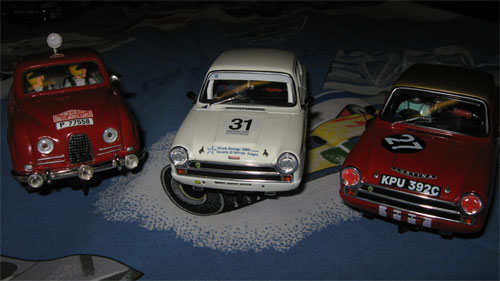 High side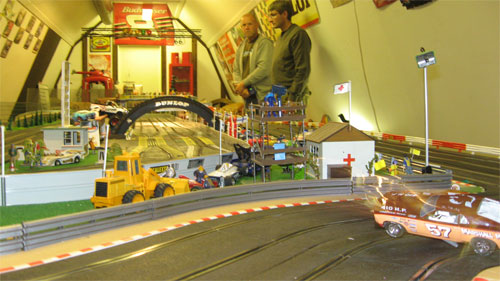 Beep Beep....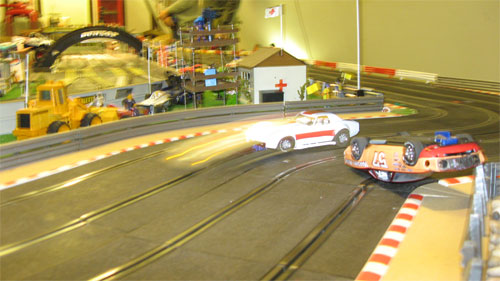 The new tower and small kids BIG playground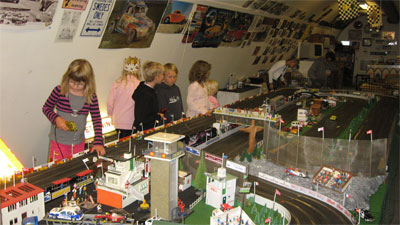 All the kids in a row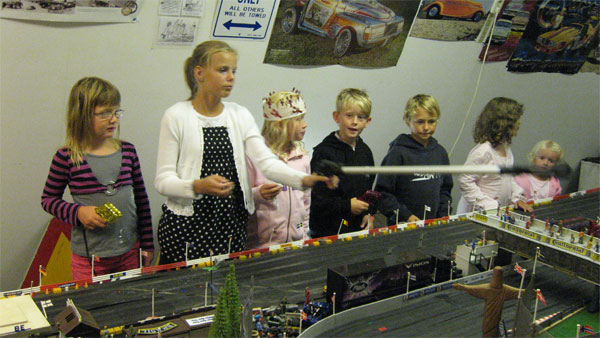 Elias racing at the crossover from Fleischmann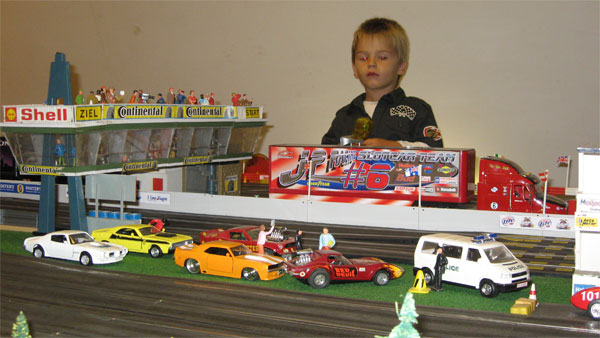 Saturday Jägermeister race again !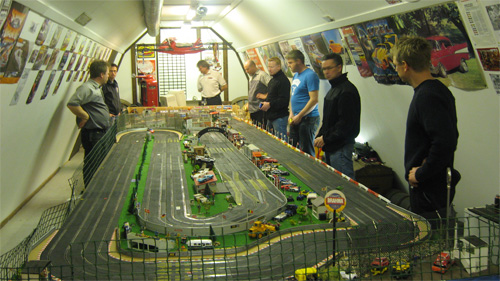 TTyre guy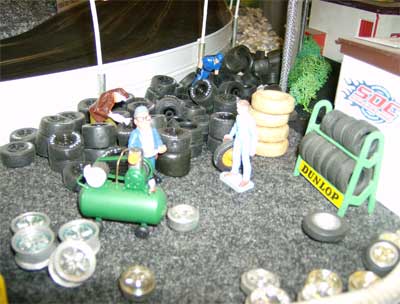 Camping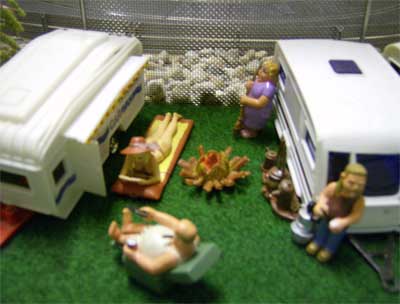 Tv-Tower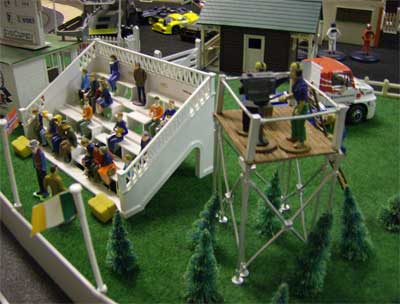 Spectators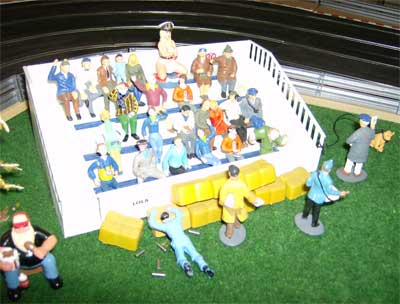 The big building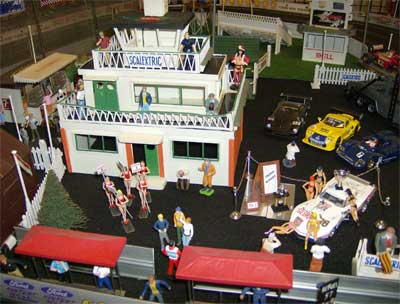 My Camaro painted by Löörs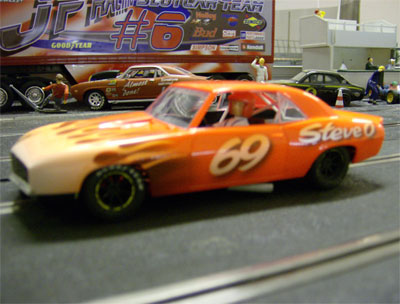 GT-40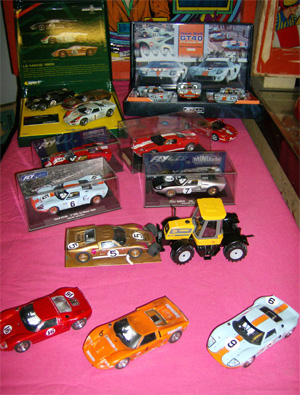 2-hours GT-40 race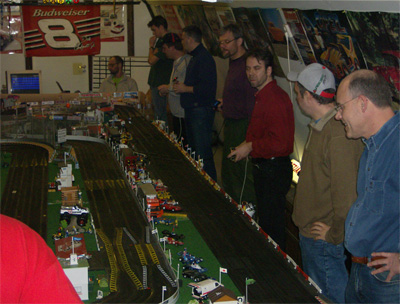 Ride on ride on!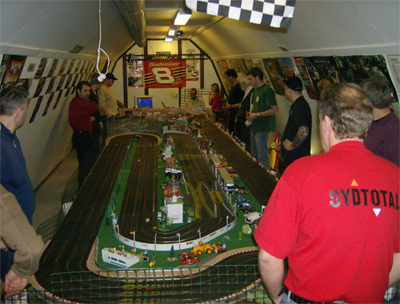 Nice view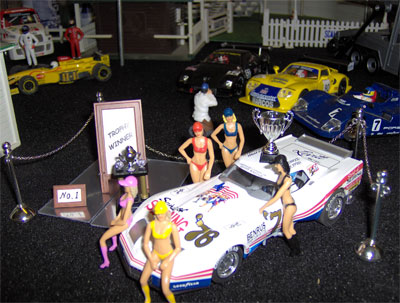 Grandstand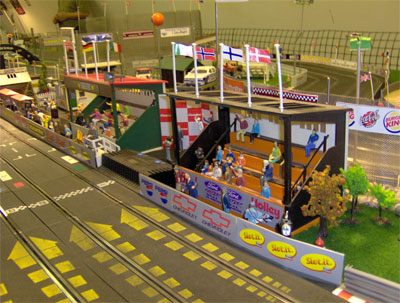 Podium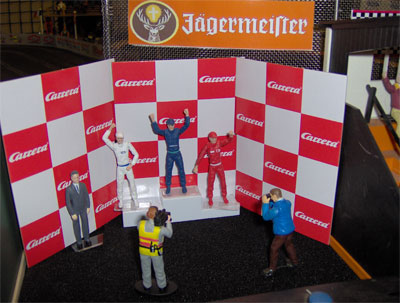 Paddock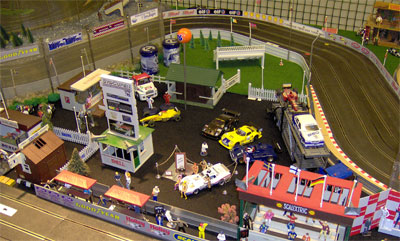 Track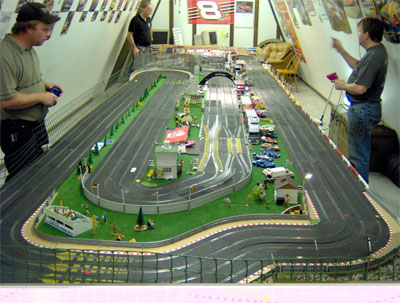 Camping area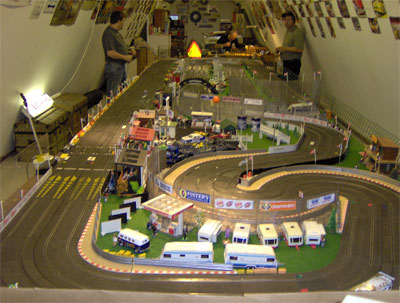 Pit stop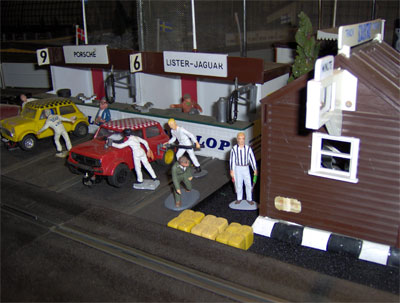 Service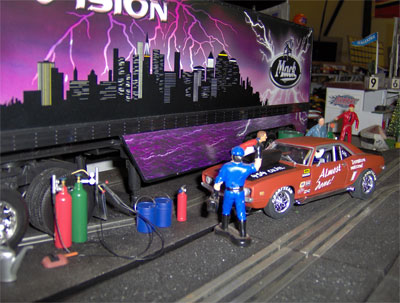 Löörs Nascar at the starting grid
I Hate Picnic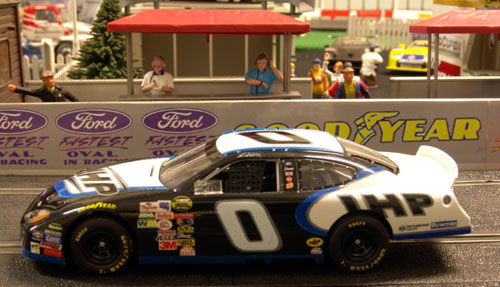 Race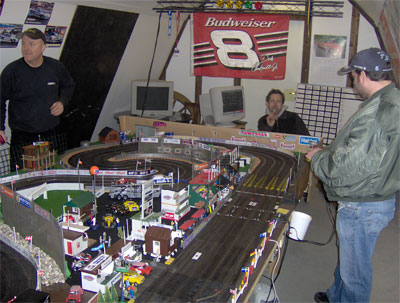 Jan is supervising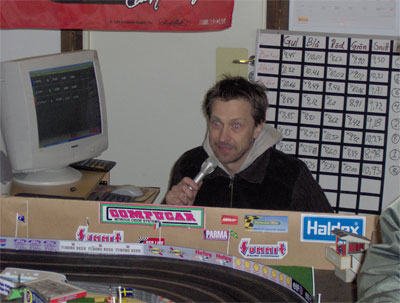 Same guy ?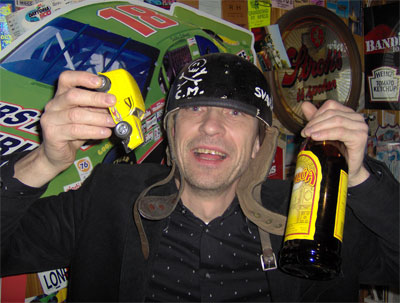 Jans Truck and race camaro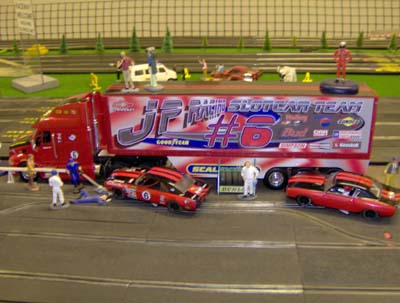 Paddock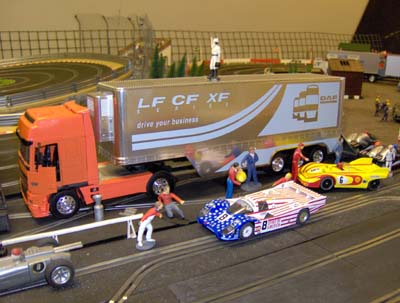 New-painted figures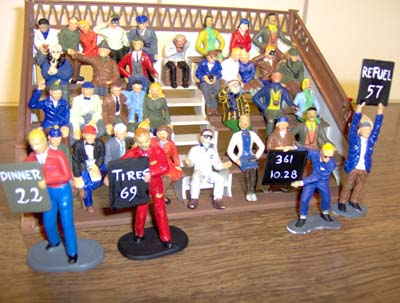 More figures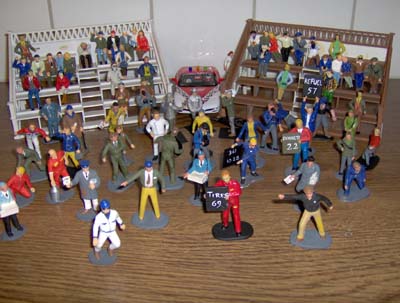 Our new small mountain made in "frigolit"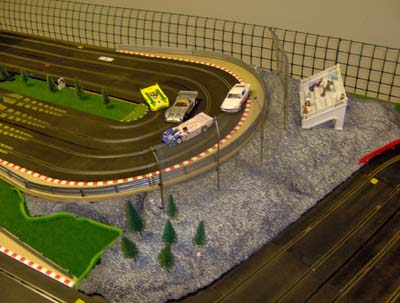 Dropped engine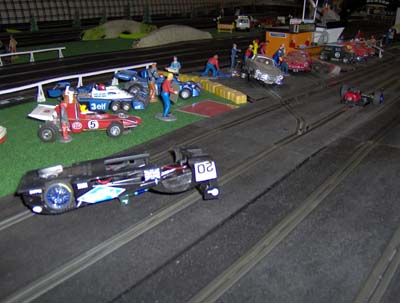 Patric and Jan practice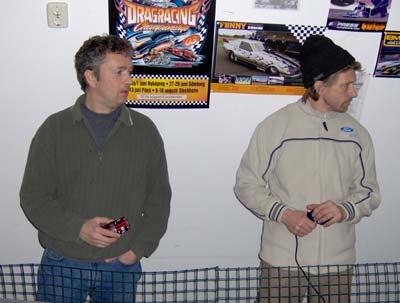 Löörs Ford Torino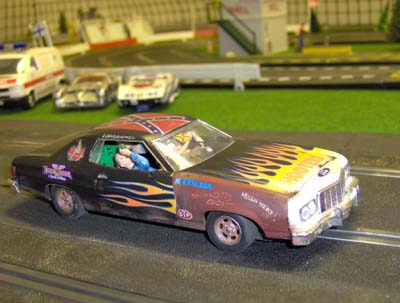 Swedish Ragger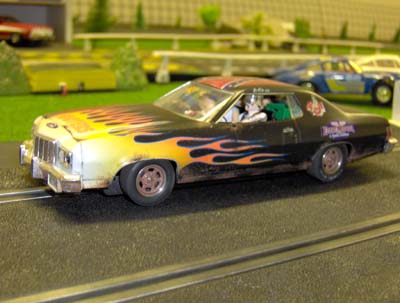 Nice helmet and beerbox in the back seat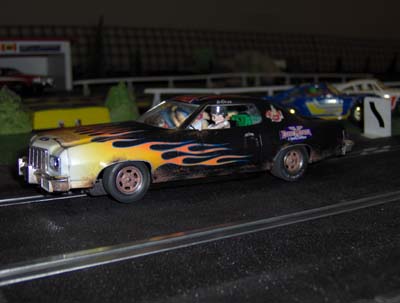 Before start!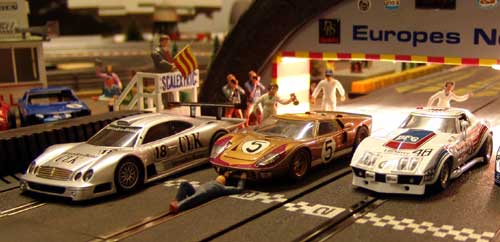 Mike and Brad warming up for slotcar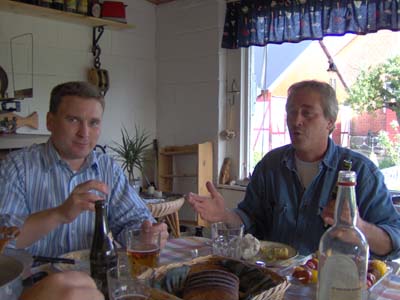 Ron, Per, Micke and me too.
My friends from U.S. Visit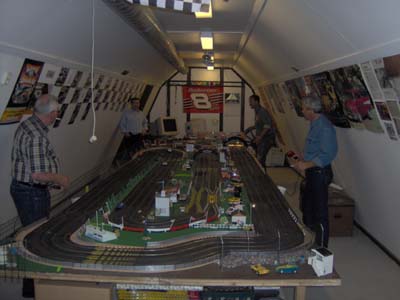 The new fence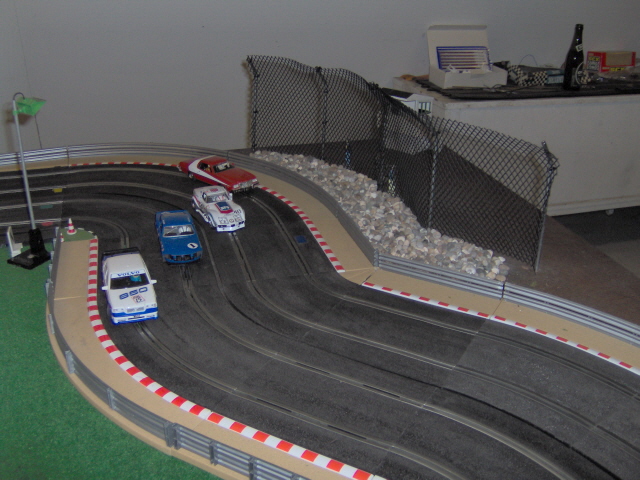 Streetracer stopped by the police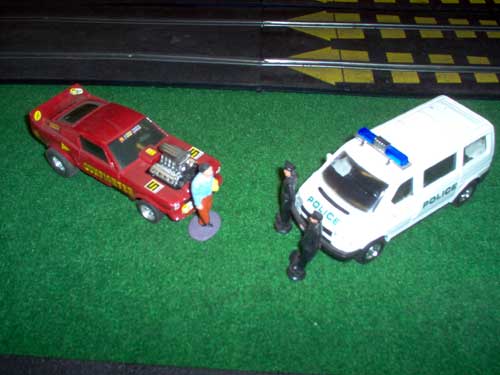 Collin McRae out of track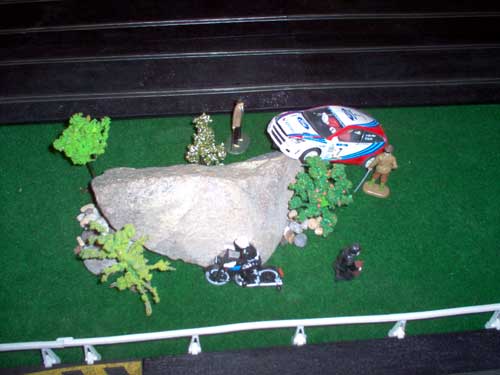 Paddock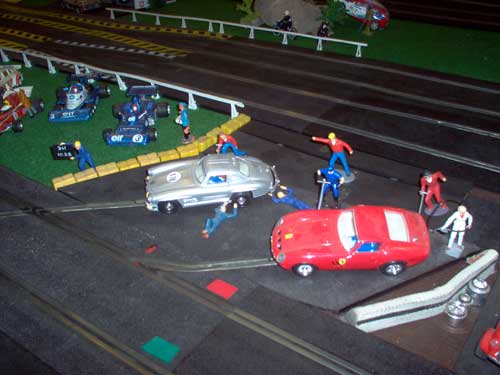 Swedish ragger puking after too much beer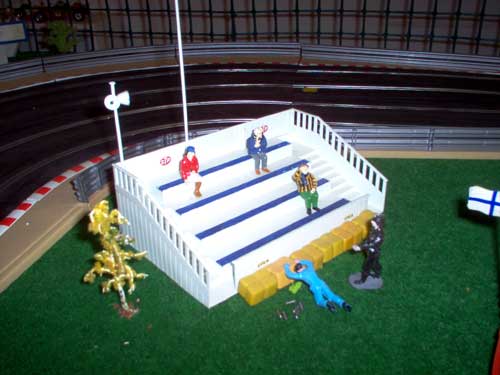 The new longer track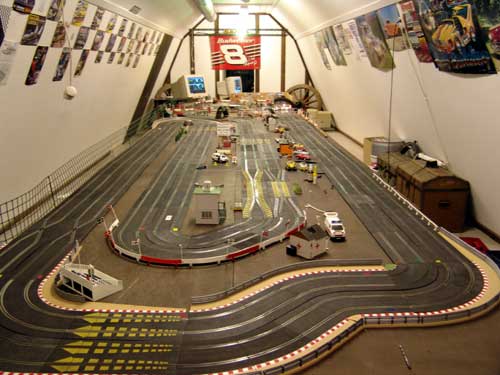 Grid at night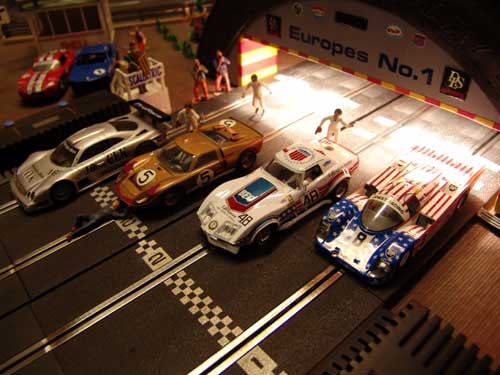 Grid in day time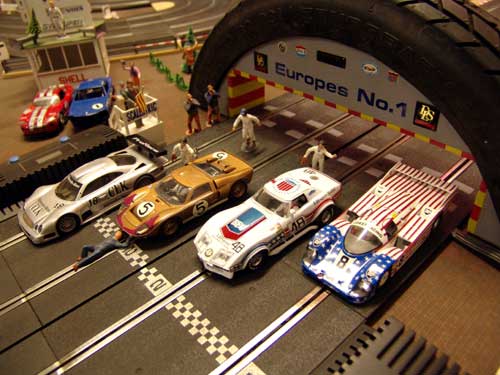 Computer system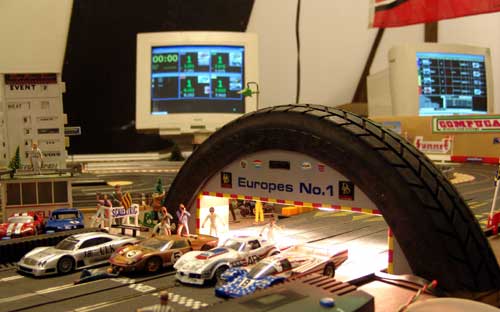 New paddock lane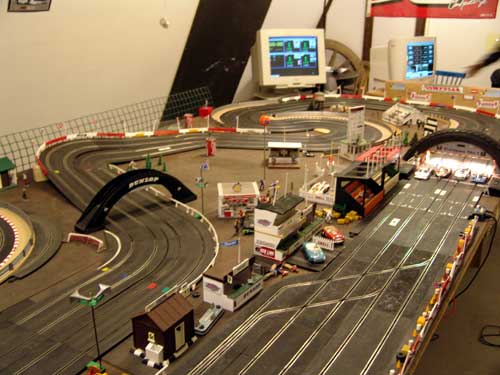 Steve pose on start light post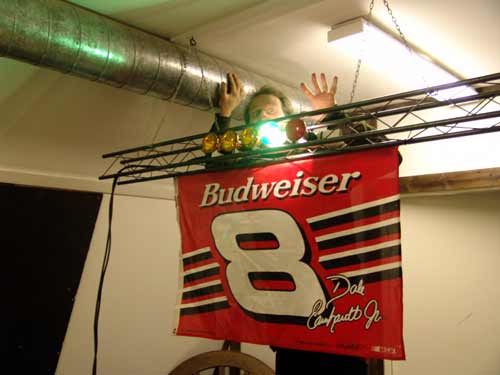 Lights for photo transistors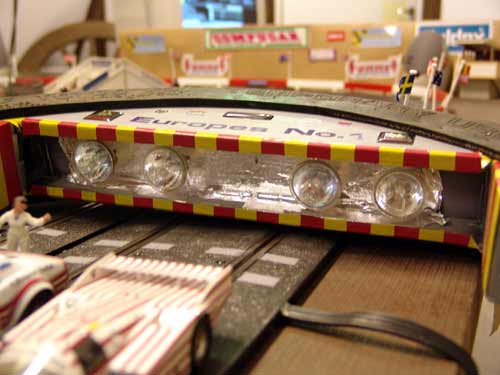 Photo transistors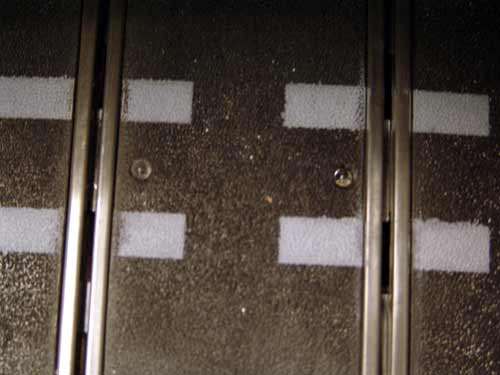 Steve rebuild the track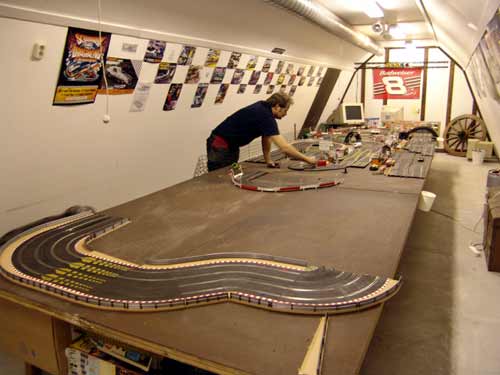 Steve rebuild the track ver. 2.2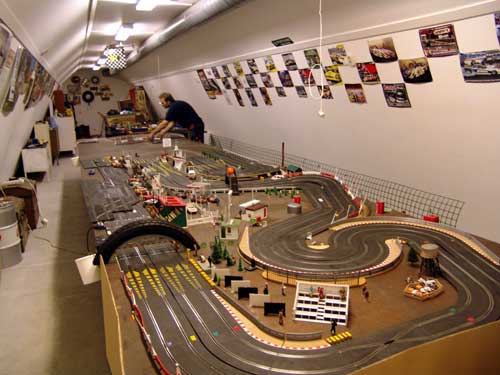 Victory dance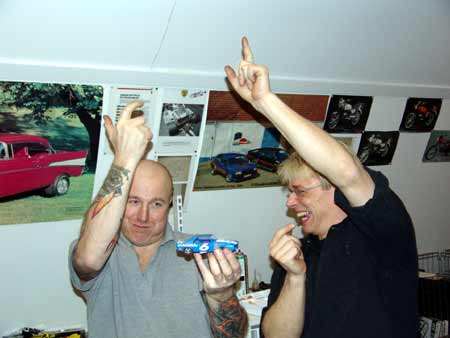 Our Race track !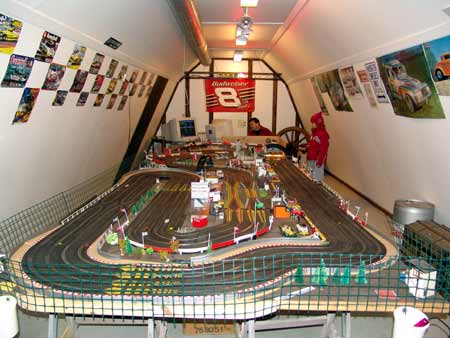 Pytt-i-panna (Swedish food)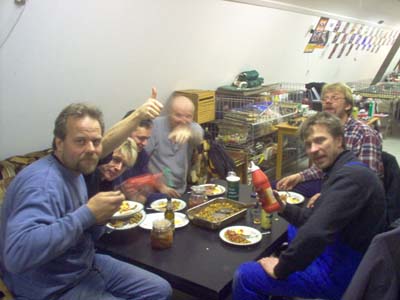 Paddock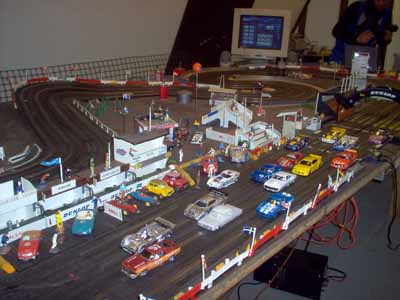 Vallåkra Raceway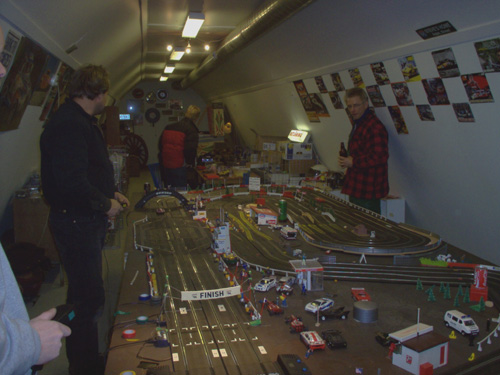 My friends having a beer and a slot.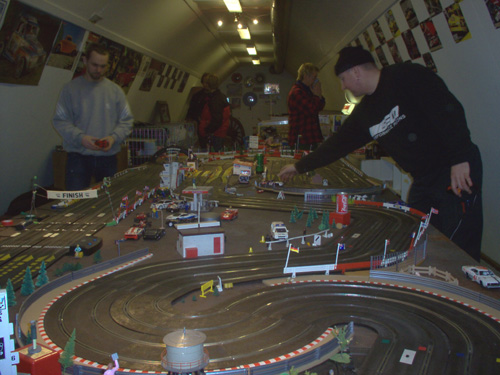 Tomas "the Indian" having full control???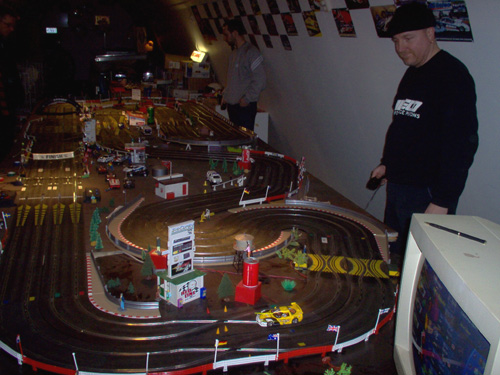 Löörs "dirt racer"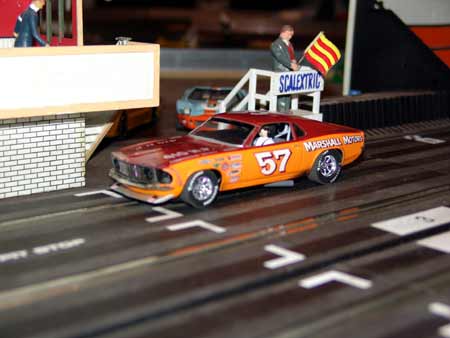 Jans Viper crashed on the guard rales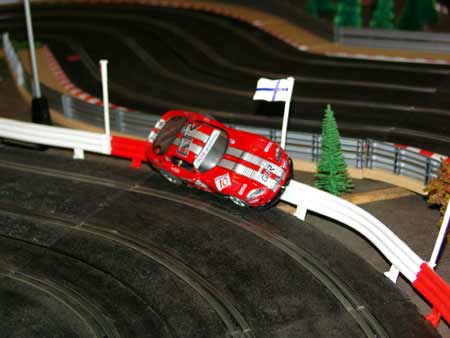 Jans MB CLK-R in action!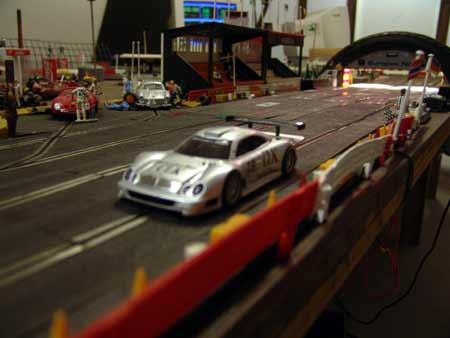 SORRY, ONLY IN SWEDISH !

Här brukar vi vara och tokgasa, på vinterhalvåret.
Banan är 30 meter lång och har fyra spår, vilka breder ut sig på 2x9 meter, skala 1:32 och är en kopia av Catalunya banan i Barcelona, Spanien.
Vi kör på 14 Volt, 30Amp, körhandtagen är 25 Ohms Parma. Spänningsmatning till banan finns på åtta olika platser.
Varvräkning med fotoceller (sedan läsgafflar, numera dead strip) kopplade till ett PC baserat program,
(Pc Lap Counter) vilket Jan "Gucka" Påhlsson och "Svalle" lagt ner ett stort jobb på !
Här finns även 460 gubbar och gummor och 40 byggnader.
Planer finns på att försköna banan och jobba vidare med byggnader, belysning och landskap.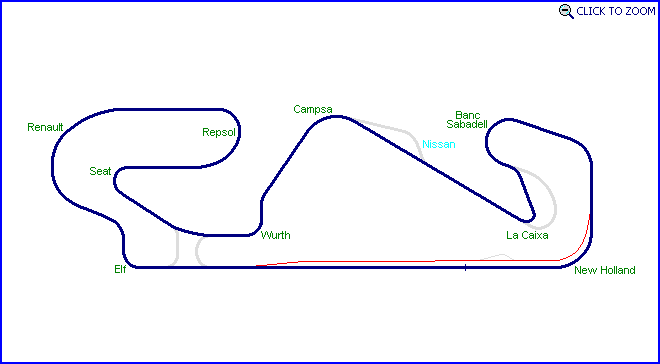 Självklart går det att "trimma" bilarna !
Tex: Byta däck, Alu fälgar, Hålborrade hjulaxlar, Bronslagrade eller kullagrade axlar, Byte av kugghjul, Starkare eller varvvilligare motor, Flexiblare motorkabel, Byte av magnet, Lätta, Tynga, Sänka, "hemlisar", mm, mm
Bilarna ser olika ut & är det med !
Motorn kan vara placerad fram/bak på sned eller på tvären.
Vissa bilar har fjädring andra kan ha en fjädrande släpsko.
Det kan vara framhjulsdrift, bakhjulsdrift eller 4-wheel drive.
Axelavstånd, bredd, höjd & tyngdpunkt skiljer också.
Magneter kan också finnas, för bättre väghållning.
Olika märken på bilar och banor !
Olika biltillverkare !
Scalextric. Ninco, Fly, GB-Track, MRRC, Revell, Slot.it, SCX, Vanquich MG, Proslot, Carrera, Auto Art, Cartrix, Gom, HSRR, NSR, Pink Kar, Proteus, Reprospace, Sloter, Spirit, Teamslot, Takara, Märklin, Polistil, Scaleauto, Fleischmann.
Olika bantillverkare 1:32 !
Scalextric, Carrera, Ninco, Märklin, Polistil, SCX, Fleischsmann mm
Hur som helst handlar det om en hobby där man träffar likasinnade motorgalna "lekkamrater" och har skoj tillsammans.
Köpes
Scalextric prylar
50tal till 70tal, speciellt bilar,
litteratur och byggnader. (Även trasigt)
A/221 eller A/250 Lap Recorder, A/224 Paddock
Go-kart, Corvette
Auto Union, Bugatti, Marshal's car E5
A/263 Trophy set broach
C505 Broach, enamel
A/232 Hedge, flexible
A/245 Bränslemängdsmätare
A/234 Skyddsbarriär
Ljudeffektsskiva
Plåt / Tinplate bilar
Scalextric Super 124 Banbitar, bilar, mm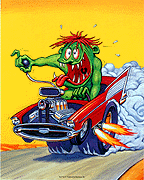 Racekalender 2010R
Race Skåne Blekingeserien 24/10